About Your Dentist
Jeffrey Goedeker, DDS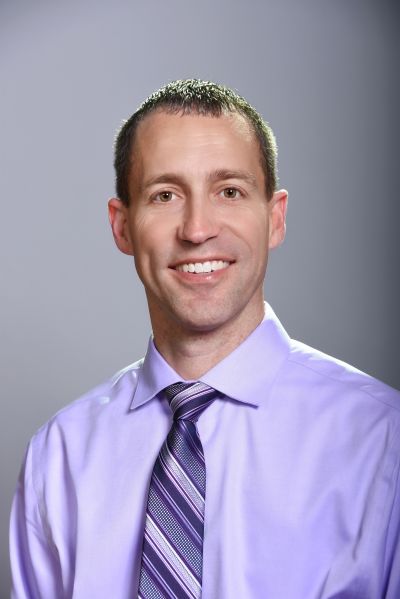 "I love caring for my patients and improving their lives. Being able to meet and exceed their expectations is one of the best feelings in the world. It is so great when I can help them smile again after years of hiding their smile!"
My Mission
"To care for my patients in the most compassionate and comprehensive way. To provide high-quality dental care that will exceed my patients' expectations and give them great comfort and satisfaction."
Education & Professional Memberships
Franklin College - Franklin, IN
Indiana University School of Dentistry - Indianapolis, IN
Personal Attention & Professional Excellence
"My team and I love caring for our patients and helping improve their lives. We offer complete, state-of-the-art dental care, with a commitment to honoring and caring for the needs and desires of the people we serve. Our vision is to provide the highest quality of dental care and to transform the quality of life of our patients and their loved ones in profound ways."
Providing You With Comfortable Dental Care...
"As a dentist, I constantly try to better myself and my technical skills. I will always be caring and considerate of my patients' needs in order to serve you better. I want to care for your needs and make sure you receive the most beneficial and satisfying care; the kind of care you deserve. I enjoy meeting and interacting with patients and I look forward to serving and working with you to establish a beautiful smile that lasts forever."
Priti Rana, DMD, Orthodontist
Dr. Priti Rana was born in India and brings over 15 years of varied experience to the practice. After graduating as a dentist from India in 1998 Dr. Rana practiced general dentistry in India and spent a year in Ethiopia on a world health organization mission. She came to the United States in 2000 and received her DMD degree from Boston University in 2004. After practicing dentistry for a few years Dr. Rana completed her specialty training in Orthodontics and dentofacial orthopedics at the University of Nevada Las Vegas in 2009.
Dr. Rana is American Board of Orthodontics Board eligible. She holds active memberships in the AAO (American Assocation of Orthodontists), ADA (American Dental Assocoation), IDA (Indiana Dental Association), GLAO (Great Lakes Association of Orthodontists) and IAO (Indiana Association of Orthodontists).
My Mission:
"I want to be known as a definition of patient advocacy who emphatically implements a "patient-first" attitude. I want to ensure every single patient has a comfortable experience during every procedure and is satisfied with the results afterwards."
Education:
Certificate in Orthodontics 2009 - University of Nevada Las Vegas, school of dental medicine - Las Vegas, NV
DMD 2004 - Boston University Goldman School of Dental Medicine - Boston, MA
BDS 1998 - BVP Dental Collage and Hospital - Pune, India
Continuing Education & Professional Memberships:
Advanced Educationin Orthodontics and Dentofacial Orthopedics - University of Nevada Las Vegas.
Adjunct Research Instructor, Cranio Facial Genetics division, Department of Orthodontics, University of Pacific Dental School, San Francisco, CA.
Invisalign Study Club in Indianapolis, IN by invitation only.
2012 Damon Forum in Phoenix, AZ.
2011 AAO Annual Session in Chicago, IL, Orthodonitc continuing education.
"Whole arch Distalization" and "Tough impacted cuspids made easy", March 4 2011, Marten House Conference Center, Indianapolis, IN.
AAO Annual session, April 30 - May 4 2010, Washington, DC.
AAO Annual session, May 2 - 5 2009, Boston, MA.
AAO Annual session, May 2008, Denver, CO.
Low Force Low-Friction Self-Ligating Brackets, October 17 - 18, Las Vegas, NV.
Aesthetic treatment in Orthodontics, October 24 2008, Las Vegas, NV.
The Tweed Study Course, September 7 - 18, Tuscan, AZ.
Introduction to IBraces, April 3 2008, Las Vegas, NV.
Life & Hobbies:
Dr. Rana currently resides in Carmel, IN with her husband, two boys, and baby girl. She enjoys giving back to the community, participating in community events such as Give Kids a Smile or promoting dental education to school children via presentations and teaching. Outside of dentistry, Dr. Rana enjoys traveling and reading.